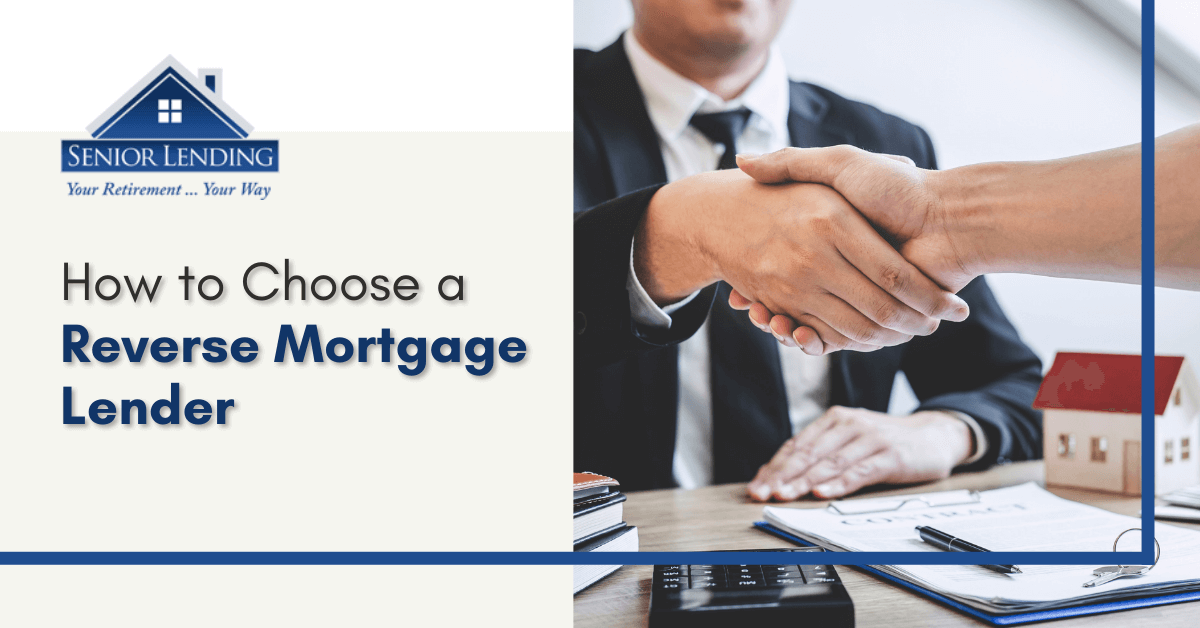 How to Choose a Reverse Mortgage Lender in Florida
If you are retired and looking for some funds for medical expenses, to pay off some debt, or to renovate your home, you may look at the option of a reverse mortgage.
There are benefits of reverse mortgages, but it's different and more complicated than a regular mortgage, so you should know how to choose a reverse mortgage lender.
What is a Reverse Mortgage?
You may be wondering what a reverse mortgage is and how it is different from a regular mortgage. In a typical mortgage, one is supposed to pay a monthly installment to pay off the money.
A reverse mortgage, or Home Equity Conversion Mortgage (HECM), can be availed by a homeowner more than 62 years old, against the home's equity.
So, you will be able to get the money without having to sell the house. You will need to pay off the mortgage when you no longer live in that home. However, the money borrowed will be less than the value of the house.
How to Choose a Reverse Mortgage Lender?
Regular lenders do not offer reverse mortgages, so you will need to find a reputed HECM Company. 
Here are some things you should know about what the best reverse mortgage lender will offer you.
Compare different lenders: Have a few options and compare them to see who will give you the best deal. Check for reverse mortgage lender ratings before you choose. Your HECM counselor should be able to help you with this.
Check the rates: As per the HECM guidelines, all the lenders would offer the same Mortgage Insurance Premium. However, they all will have different origination fees, interest rates, closing costs, and servicing fees.
Check TLC Rates: Ask for Total Annual Loan Costs or TLC disclosure, which will give you the actual yearly cost of the mortgage. This is crucial information and will help you in choosing the best reverse mortgage lender.
Watch out for scams: There are contractors in the market who might lure you into taking the loan. Think about it well before you decide to take the loan, as it may be a scam.
NRMLA membership: You may see if the lender you are going to has a National Reverse Mortgage Lenders Association or NRMLA membership. This may help you find a legitimate and reliable lender. However, this may only be optional as not all lenders are a part of the association.
The Required Eligibility to Avail of Reverse Mortgage
Not everyone can get a reverse mortgage. There are some criteria you need to fulfill before you can avail of it.
The property against which you are borrowing must be the home you live in
You must own the house or have high equity in it
You should not have any delinquent federal loans
You are required to attend a compulsory counseling session with an approved HECM counselor
Your property meets the FHA standards
You have enough money to take care of future repair costs
Look for a reliable reverse mortgage lender in the market. Do your research well before you make a decision. A reverse mortgage has its benefits, but you don't want to get stuck in a bad deal.
Reverse Mortgage Resources For Florida Homeowners